Announcing our New Matte Black Finish Closet Rod Program
Announcing our new Matte Black finish closet rod program, which are now in stock, ready to help extend that Matte Black color contrast into the closets! You already have a Matte Black lever on a white closet door, why not have a Matte Black closet rod below a white shelf, to add that extra pop!
Available in sizes 18" – 30" , 30" – 48" , 48" – 72" , 72" – 96" and 96" – 150".
Feel free to order a no charge BCR1830 sample to show all your builders!
Now In Stock! Ready to Ship!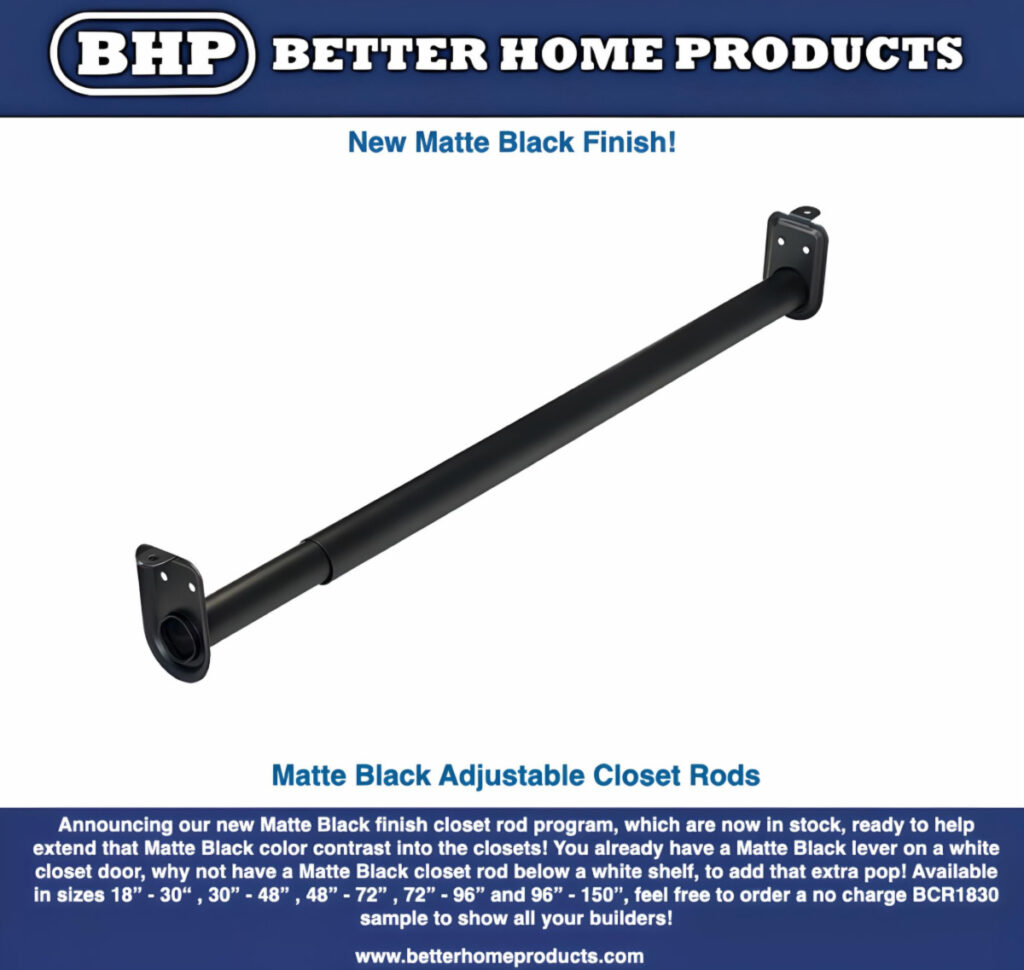 September 22nd, 2023