Introducing the New Westlake Modern Lever Collection!
Sleek, smooth, straight and rounded edges, the new Westlake Collection offers an excellent choice of design to upgrade the look and feel of your new house!
Available in Satin Nickel, Matte Black, and Bright Chrome finishes, the new Westlake Modern Lever
Collection is now in stock, and ready to ship!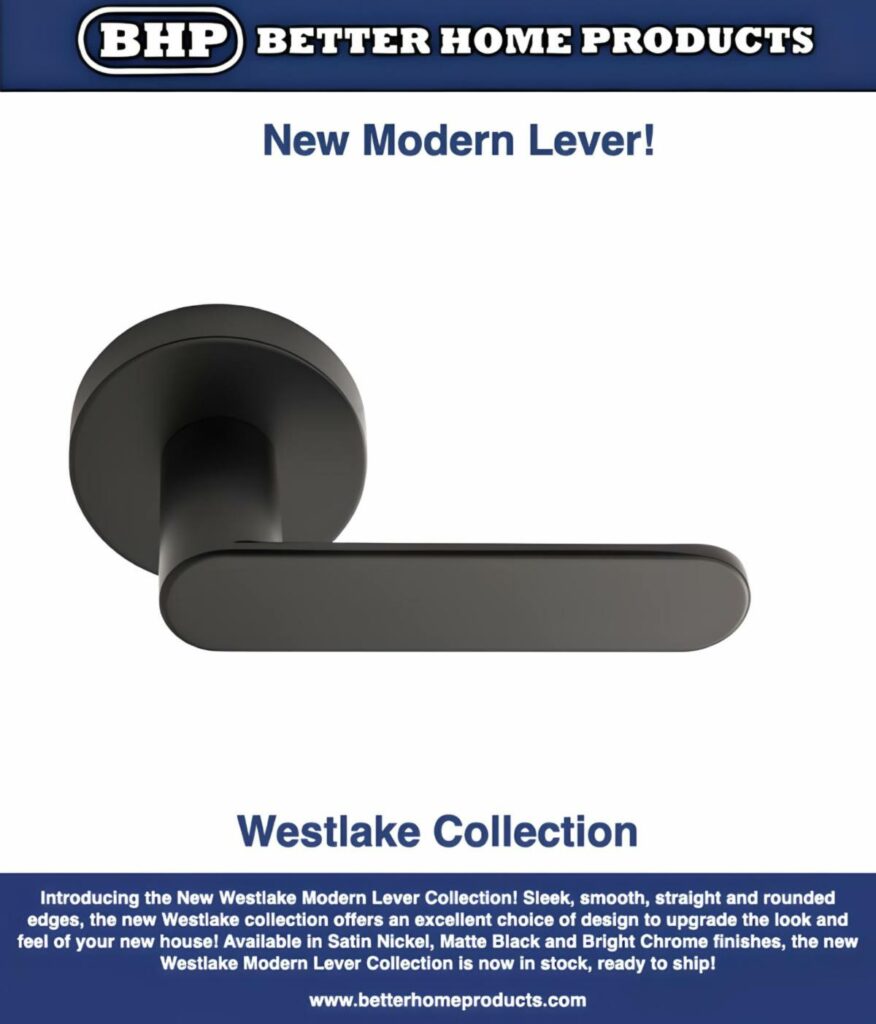 October 31st, 2023